02 Mar

10 Best Gift Ideas for International Women's Day

While the women in your life are amazing, strong, and worthy of your love every day of the year, International Women's Day is an opportunity to show them just how appreciated they are. Celebrated every March 8, International Women's Day is the perfect time to give a thoughtful gift to your wife, mother, co-worker, best friend, or any other inspiring woman you have the pleasure of knowing.
Best gift ideas for International Women's Day 2023
Our curated gift guide will jumpstart your creativity and inspire meaningful gift ideas for International Women's Day. We're confident you'll find something below that perfectly represents how much you love all the ladies who make your life amazing.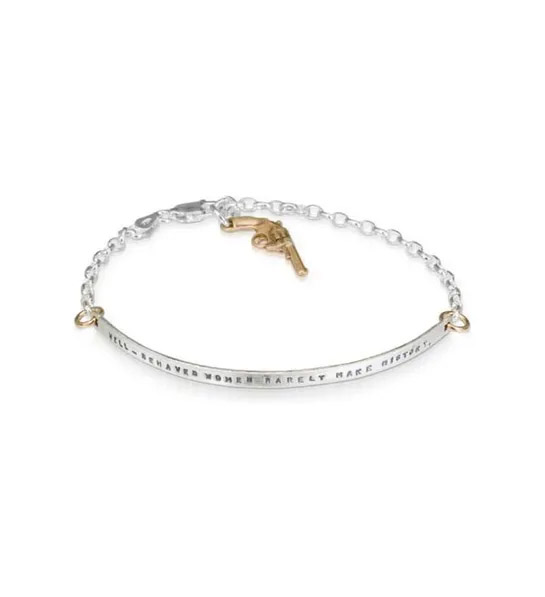 We give jewelry when we want to convey a lot of emotions, and this bracelet does just that. Inscribed with the words "Well-Behaved Women Rarely Make History," it's the perfect gift for the strong woman who marches to her own beat. Equal parts brains, beauty, and brawn, this piece is delicate while sporting a message that resonates with the trailblazing woman wearing it.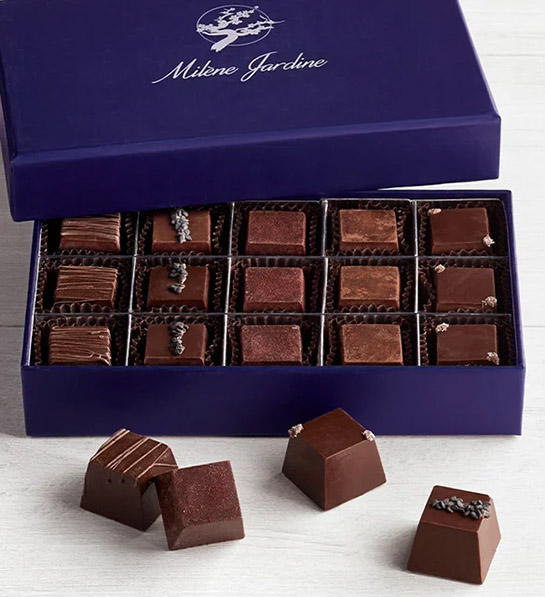 A box of chocolates can sometimes feel, how should we say this, generic. The Milene Jardine Live by Love Truffle Set is anything but. Complete with 15 pieces of bite-sized chocolate made from the finest natural ingredients, each elegantly styled box is hand packed and includes an insert describing each truffle flavor's unique story and inspiration. It's a gift as impactful as she is.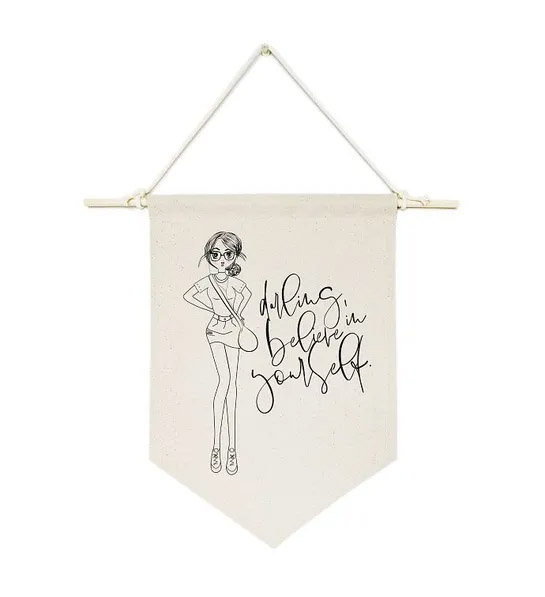 From the dorm to the modern farmhouse, nothing says girl power like a wall pendant sporting an inspiring quote. Available with several inscriptions, these hanging canvas banners let guests know that a confident woman is in their midst while also offering words of encouragement when they're needed most. Best of all, they look great no matter what type of décor surrounds them.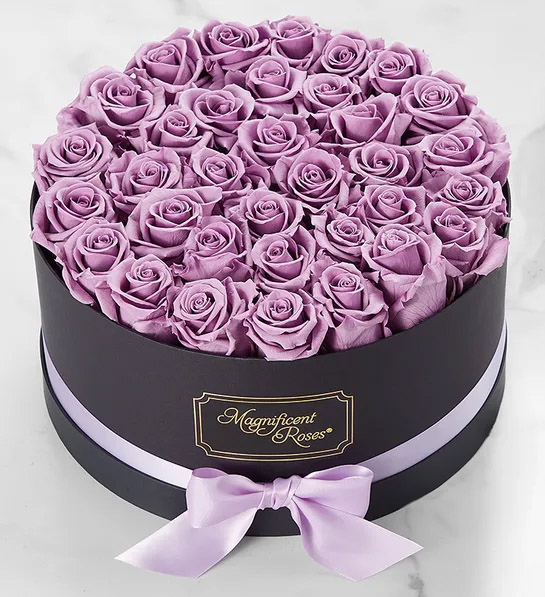 We all have people in our lives who act as our rock when times are good and when the going gets tough. For the woman who is always there to encourage you, guide you, and inspire you, nothing says thank you like a gorgeous collection of genuine roses that are preserved to last. This gift takes the classic presentation of roses and creates a long-lasting show of love and appreciation for someone truly special.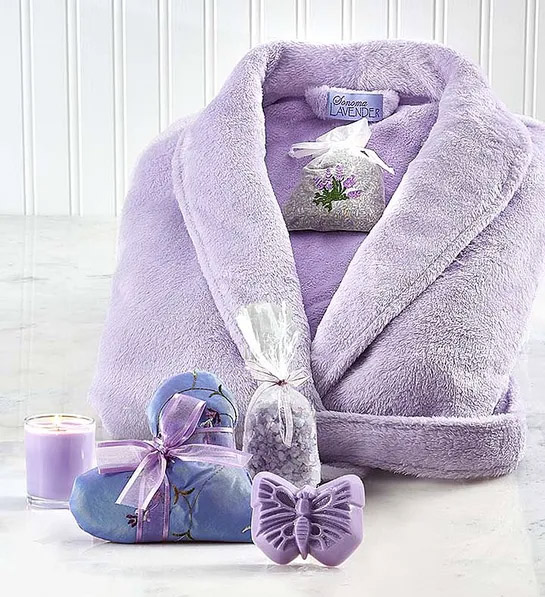 Self-care is an integral part of self-love — something we all could use a little more of. For the woman who carries the weight of the world on her shoulders, sometimes a spa day goes a long way. This Sonoma Lavender Bath Set includes bath salts, a fragrant candle, a heavenly bathrobe, and more. It's the most splendid way to show her you care and encourage her to take a little time for herself.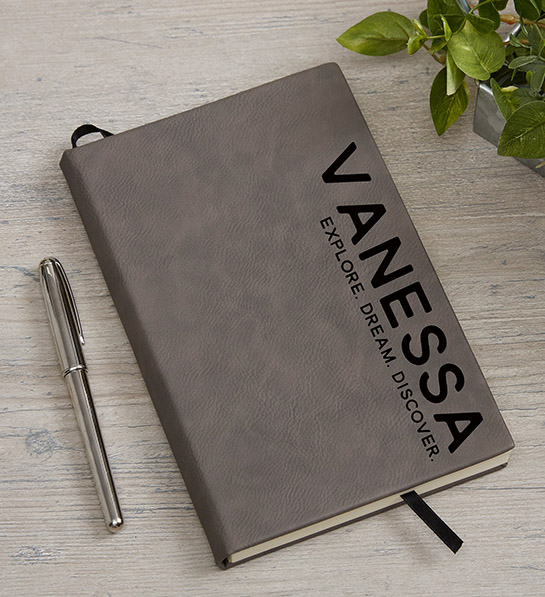 From the office to the classroom to the art studio, this woman is sure to leave her mark on the world. And with this journal, you can be a part of her amazing journey. Available in two colors, this item can be personalized with a name and a line of text, giving you the ability to create the perfect complement to the recipient's personality and ambitions. We have no doubt the incredible woman who receives it will fill it with sheer brilliance.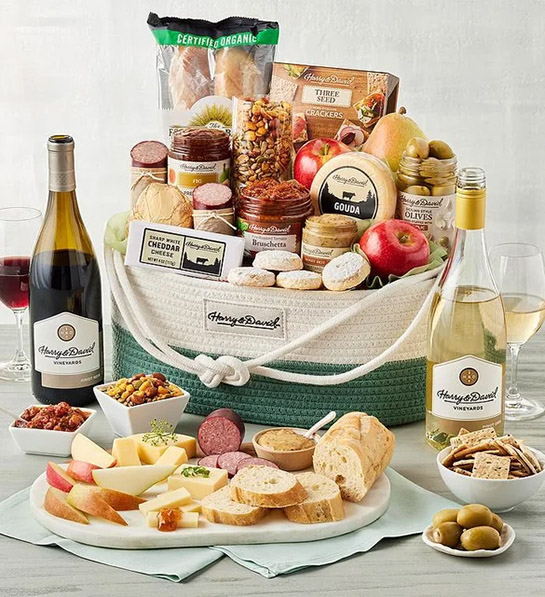 Palatability meets portability in this convenient gift that makes picnicking easy. We've taken a tote made of woven seagrass and filled it with an elevated sampling of meats, cheeses, dips, spreads, and savory and sweet snacks, and tossed in a bottle of pinot noir for good measure. And once she's gone through all these goodies, she can take the bag to her local farmer's market and pack it with more of her favorite foods.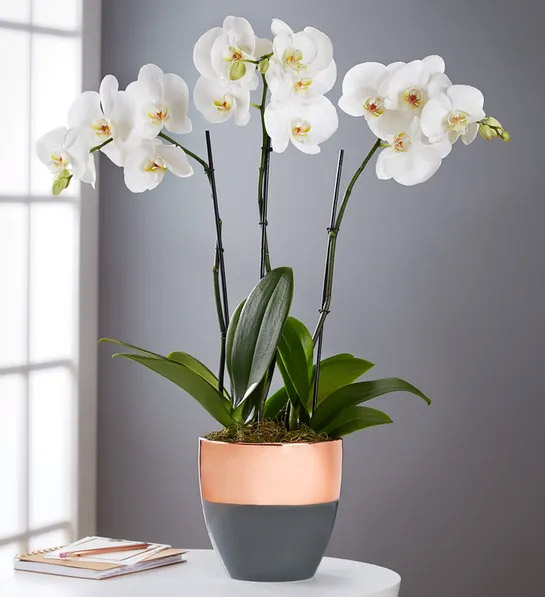 As delicate as they are dazzling, orchids make an alluring gift for any plant-loving woman. This orchid garden comes with three budding orchids ready to burst into bloom. With an included container to house the flowers, this is a gift that can continue to give under the right care.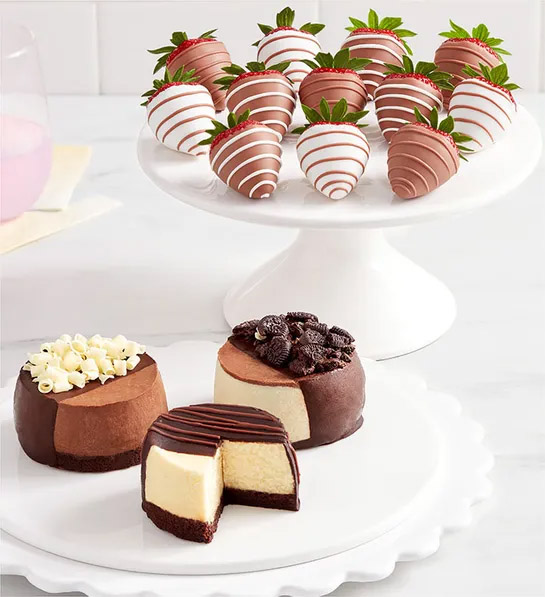 Three types of cheesecakes — New York, chocolate truffle, even Oreo — pair perfectly with the chocolate-dipped strawberries in this irresistible collection of treats. Great for sharing, or for her to enjoy at her own pace.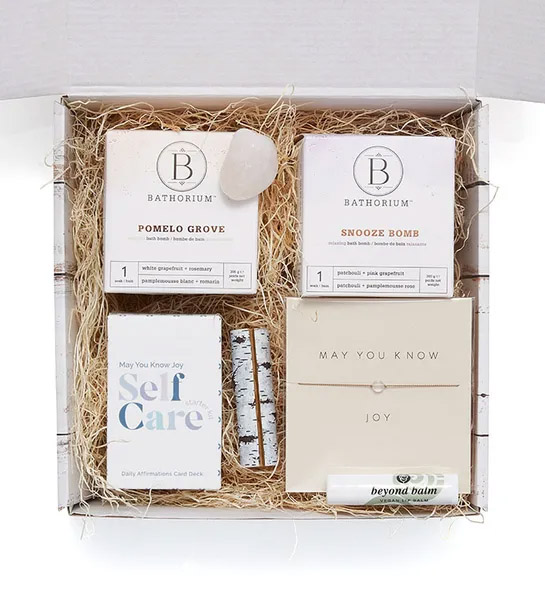 If expressing your appreciation with words is challenging, show you care with a thoughtful gift. This gift box is the ultimate way to give an amazing woman good vibes thanks to its assortment of wellness products, including a deck of cards to affirm self-care, bath bombs, and more. Designed to pamper and promote well-being from head to toe, this gift is as thoughtful and purposeful as the recipient herself.
Related