Last updated: February 21, 2023

Looking for planet coloring pages to entertain your children? Whether you're looking for solar system coloring pages or planet coloring pages, you've come to the right place. On this page, you'll find a huge range of planet coloring pages that will keep your kids occupied for hours. These space activities for kids are both magical and educational. Through planet coloring, they'll learn all about our wonderful corner of the milky way.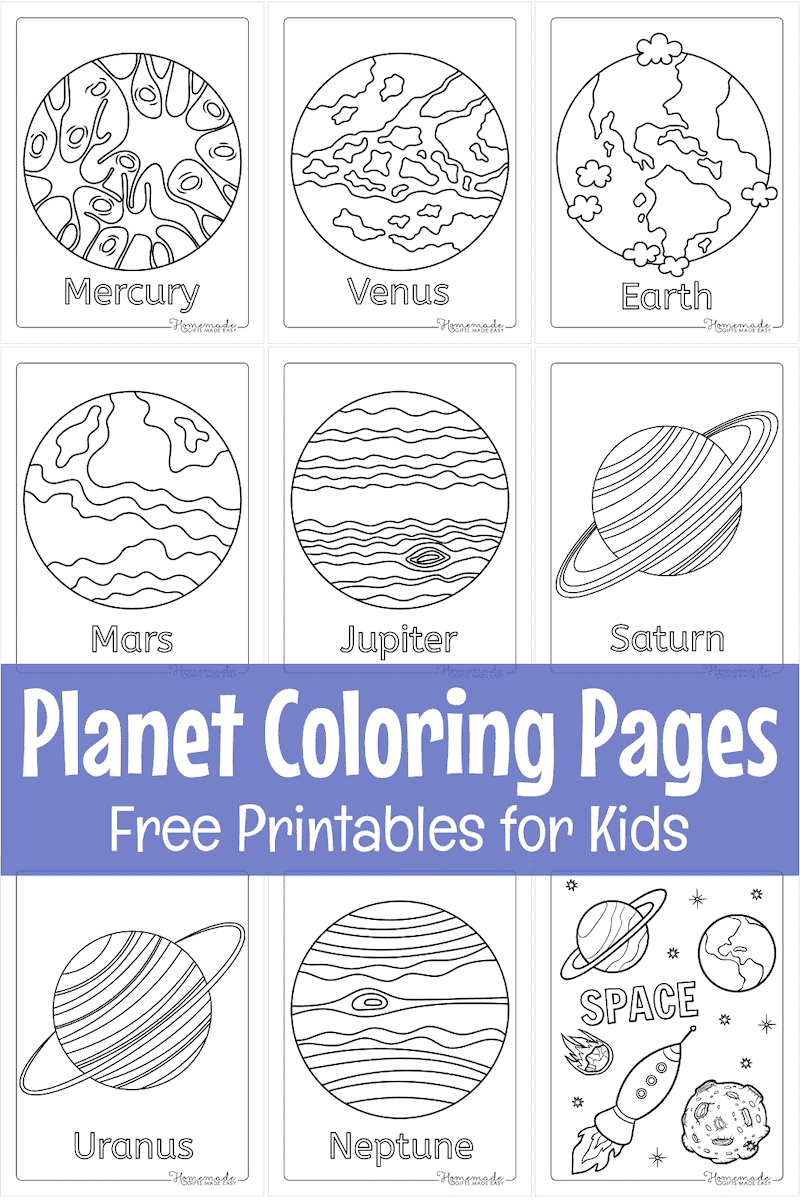 Our space coloring sheets are perfect for a quiet day at home. Every child needs to learn about our galaxy, and how better to learn than through our solar system printables!
Planet & Solar System Coloring Pages

Scroll down the page to see all of our printable planet coloring sheets. There are simple printable pictures of planets for young children to color in, plus a range of fun solar system coloring pages with everything you might expect to see in space. In addition to planet coloring sheets with Mercury, Venus, Earth, Mars, Jupiter, Saturn, Uranus, and Neptune, we've also got astronauts, space rovers, telescopes, rockets, and aliens! You'll find it all in this collection of free solar system printables. We hope you find a planet coloring sheet that you like!
Our solar system coloring sheets are available as high-resolution letter-sized printable PDFs. To download your planets coloring sheets, simply click on the image or text link underneath the image. These printables are for personal, non-commercial use only.
128 Best Dinosaur Coloring Pages

Looking for amazing dinosaur coloring pages to print for the little paleontologist in your family? You'll find a huge range of dinosaur images on this page, from realistically drawn fierce predators to cute dino drawings for preschoolers, prehistoric scenes with erupting volcanoes, and intricate dinosaur doodles for big kids and adults too!
Free Animal Coloring Pages

Take a look at our fun collection of free printable animal coloring pages for kids. On this page, you'll find popular farmyard animals pictures to color in, fearsome wild animals, lots of cute pets, woodland animals, and many more to choose from!