23 Feb

St. Patrick's Day Celebration Tips Your Kids Will Love

It's almost time to shake your shamrocks! Whether you're Irish or not, you and your kids will love our ideas for how to have the best St. Patrick's Day celebration this year.

Here's an idea for festive treats for you and your family to enjoy at home or your kids to bring to school.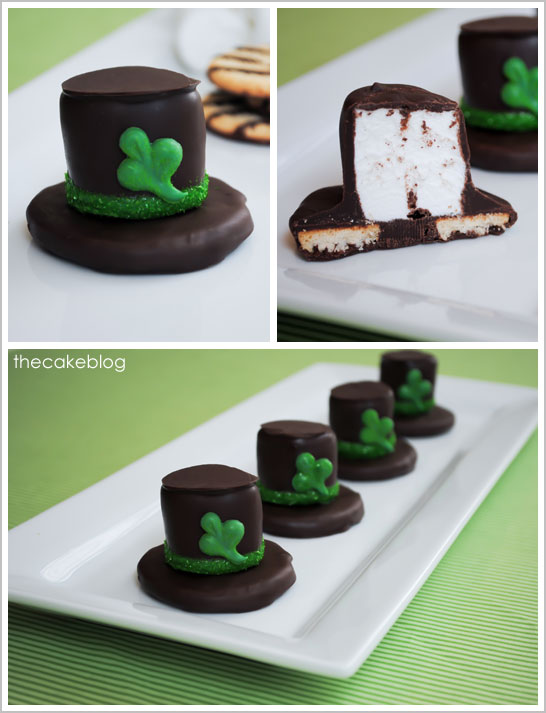 We think these Leprechaun Hat S'mores we saw on Pinterest are the perfect dessert to help you and your family celebrate the holiday. We love how they're whimsical and bite-sized — perfect for the kiddies. And since they're so easy to make, you can turn it into a family project that even the little ones can help with.
Spending quality time with family is what the holiday is all about…especially when the outcome is delicious desserts!
Once the holiday arrives, make sure your children are wearing their personalized St. Patrick's Day clothing when you send them to school with their treats. They'll have the biggest smiles on their faces when they see that you customized the fun shamrock design on a T-shirt, sweatshirt, or baby bib with their name, and they'll have a blast showing off their St. Patrick's Day gear to all their friends. We even have apparel for your dog!
The expression of Irish pride doesn't stop there, though. Our Shamrock Personalized Doormat will give a warm welcome to any visitors you have to your home this St. Patrick's Day. This festive design can be personalized with your family's name. You're sure to spread cheer to all your family and friends…they'll love it so much, they may even do a little jig!
We hope you have fun preparing your home and children for fun this St. Patrick's Day. Now go and enjoy a parade or drink some green beer or whatever else you like to do on this day!
Related