09 Feb

8 of the Best Birthday Gifts for Women

Wondering what to buy for the woman who has everything? Or are you simply in need of some fresh ideas for a lady you love? No matter the reason, sometimes we all need a little help finding that perfect birthday present. A good place to start is by asking yourself, "What kind of person is she? What are her interests, her hobbies, her passions? Is she a foodie or movie lover? An outdoorswoman? Or a combination of them all?"

To help you pick the right birthday present for that special woman in your life, we've compiled a list of the top eight birthday gifts for women based on their personality type.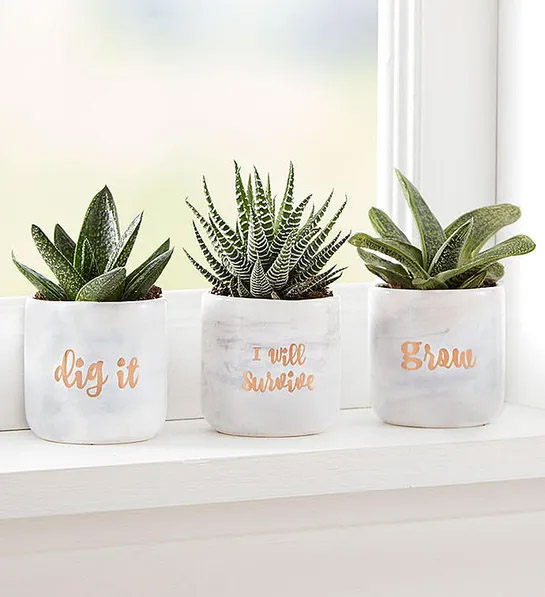 Flowers on her birthday is a classic and classy move. But you can put a new spin on an old favorite with the Plant of the Month Club. Choose the length of the subscription — three months, six months, or a year — and every month she will be surprised with a new, beautiful plant. It could be a succulent or mini roses…who knows?! To ensure she knows what to do when she gets them, each one comes with custom care instructions.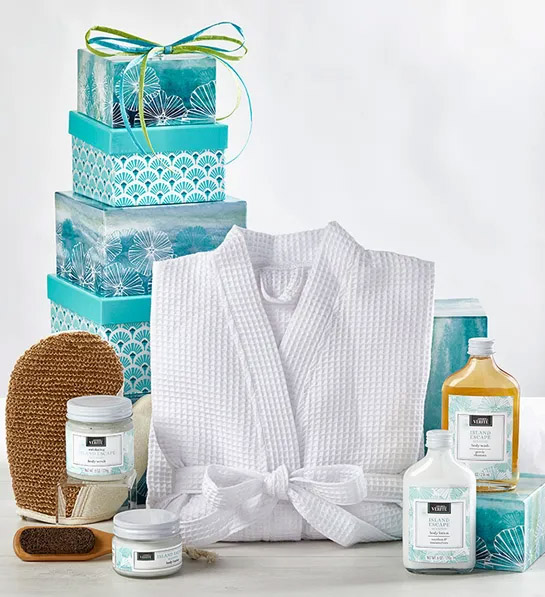 For the woman who thrives on scented candles, body scrubs, long baths, and fluffy robes, this Island Paradise Spa Tower hits all the right pampering notes. She'll sink into an exotic escape, with signature body butter and scrub, as well as accoutrements like a loofah and pumice stone. The package also comes with its own eye mask and waffle robe.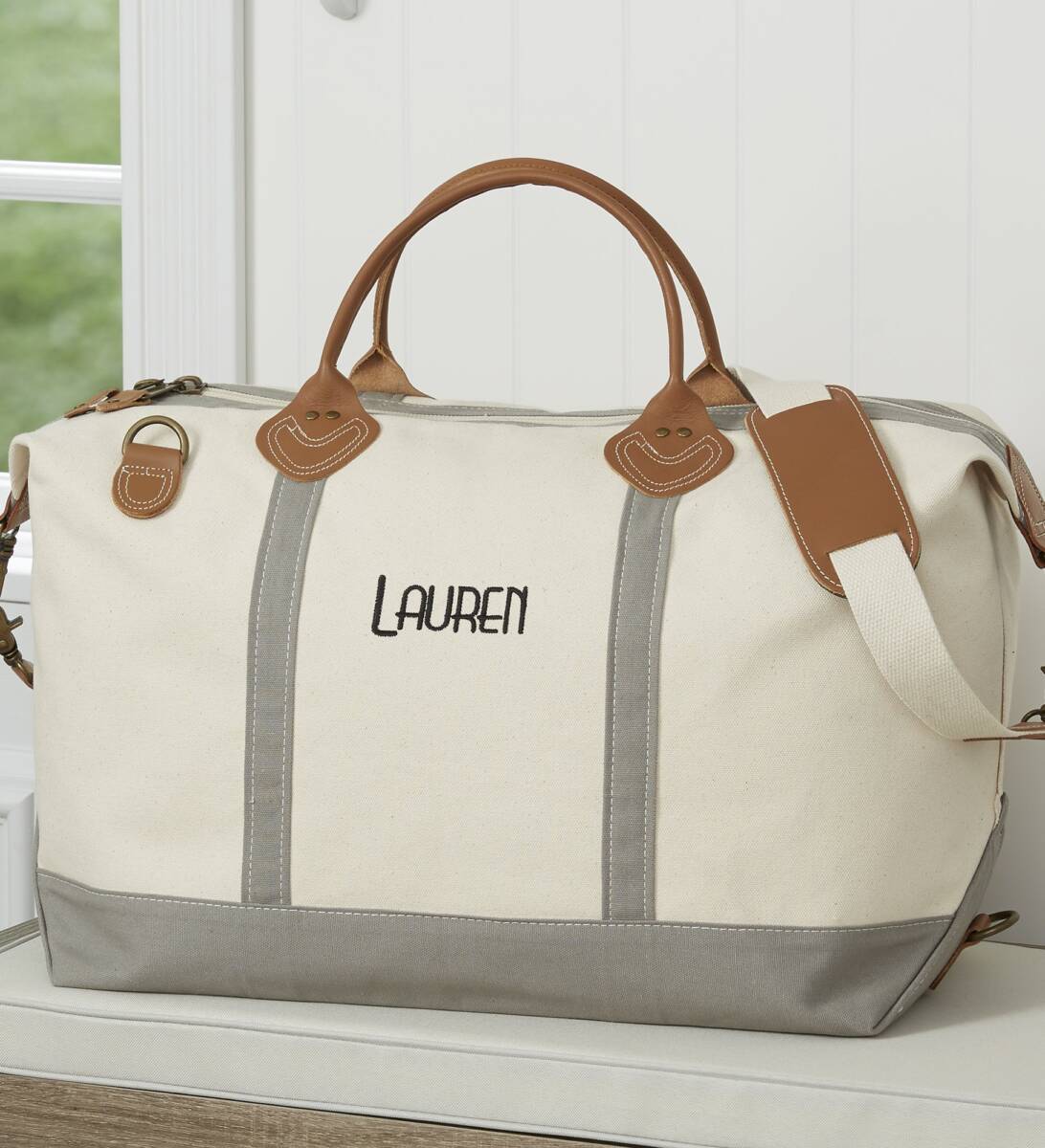 Booking a trip for her birthday is certainly one way to make the woman who loves to see the world feel special. And if you really want to take the gift to the next level, you can pack the tickets in a brand new Luxurious Weekender Embroidered Canvas Duffel. This chic and durable weekend bag comes in three colors, with leather top handles and an optional adjustable shoulder strap.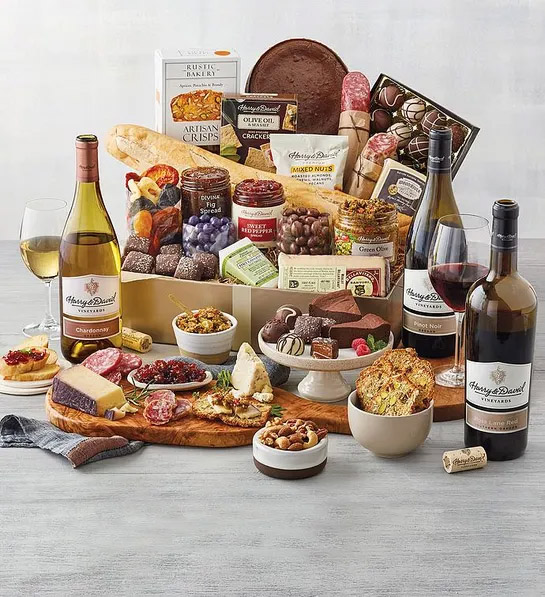 Any oenophile is a sucker for a good wine pairing. But for her birthday let's raise the bar (and a glass) to an even more decadent experience. The Ultimate Wine Pairing Collection features three bottles of wine along with the perfect pairings. Think a selection of rich meats and cheeses, as well as sweets: sea salt caramels, chocolate truffles, and an entire chocolate cake! The one word that pairs perfectly with this gift is "extravagant."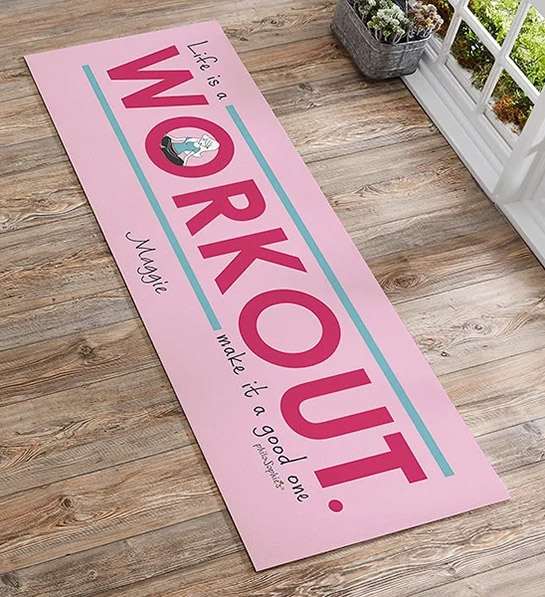 Make her feel incredibly special the next time she heads to the mat for her yoga practice. This philoSophie's® Life Is A Workout yoga mat can be personalized with any name. The durable mat also has an anti-slip backing and rolls up for easy carrying.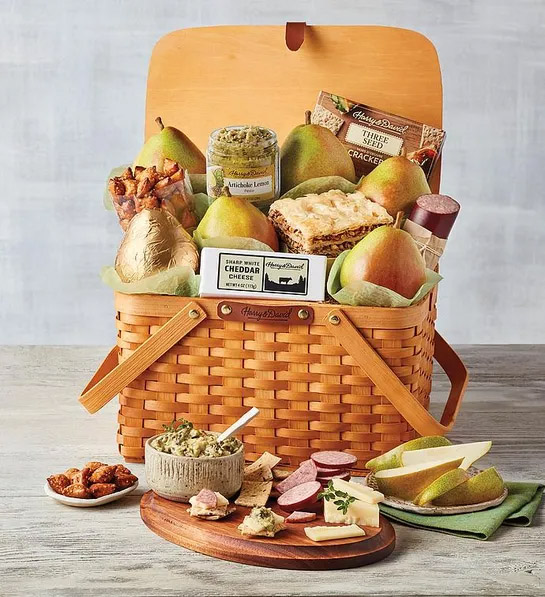 Whether embarking on a weekend hike or racing down the slopes, this woman loves to be outside. So why not treat her to something special that she can enjoy al fresco? With the Picnic Basket Gift in hand, she can head to the top of the mountain or down by the lake and follow this simple three-step process: spread a blanket, open blanket, indulge.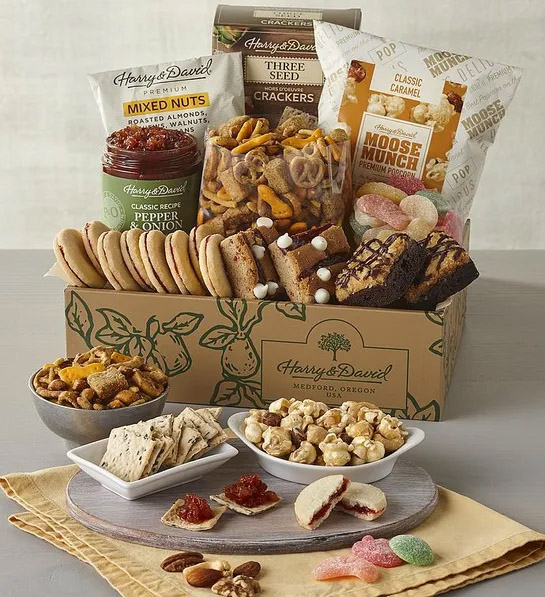 This woman would love nothing more than to spend her birthday on the couch, huddled under a cozy blanket and catching up on her favorite binge-worthy series. Treat her to something special to snack on with the Deluxe Sweet and Salty Gift Box. You'll find everything from Moose Munch Premium Popcorn to raspberry galettes, cookie bars, and mixed nuts. The only thing missing is the wine. But don't worry…there's an add-on for that!
Related