Watching a colorful parade. Enjoying a plate of corned beef and cabbage and a pint of green beer at the pub. Wearing green to an after-work party. These are just a few of the traditional ways people celebrate St. Patrick's Day with friends and family.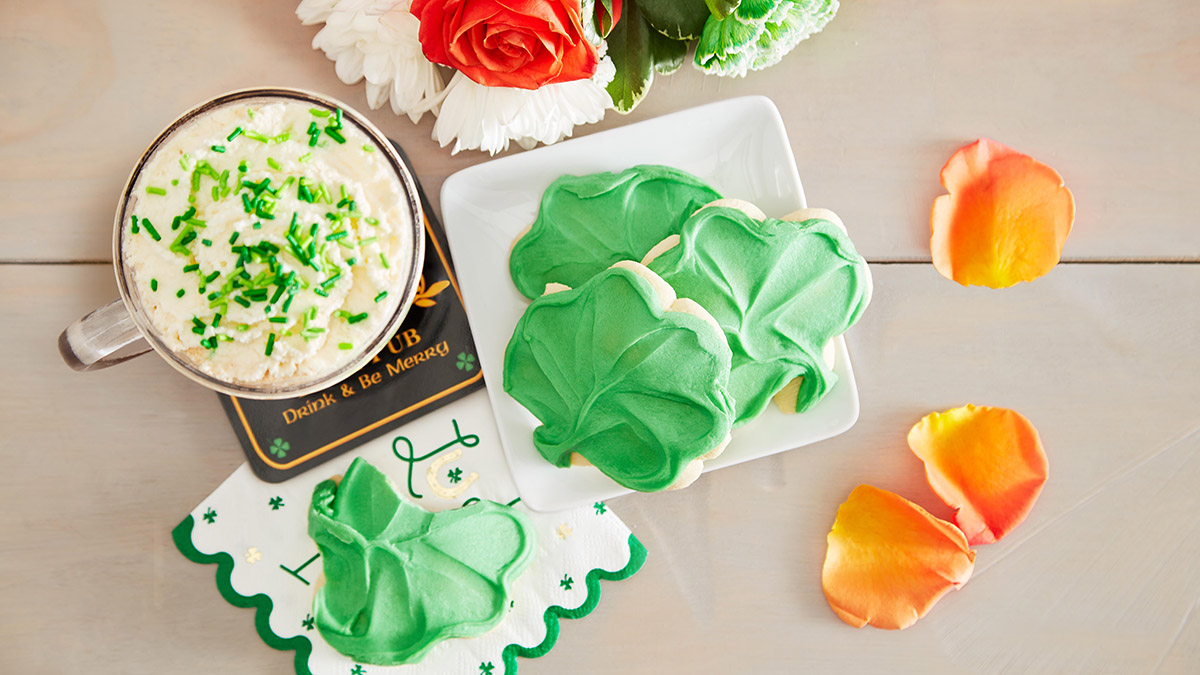 Another way to spread the magic of St. Patrick's Day is by giving gifts to your loved ones. Freda Hayes of Blarney Woolen Mills, an Irish goods store in Blarney, Ireland, tells us that you can pass on the luck of the Irish by gifting something green.
"Shamrock grows freely in the gardens of Ireland," Hayes says, "but there is probably a garden center near you that sells shamrock plants." She also recommends a home celebration that includes "plenty of Irish music and dancing, and lots of traditional Irish food on the table." She suggests serving up heaping amounts of traditional Irish stew and lots of spuds (potatoes).
As the saying goes, everyone is Irish on St. Patrick's Day. With that in mind, here's a list of St. Patrick's Day gift ideas to get your loved ones in the green spirit this March 17.
St. Patrick's Day gift ideas for the home
Green is the color associated with Ireland, aka the Emerald Isle. This St. Patrick's Day, why not decorate your home with green shamrocks, green leprechauns, and green flowers?
St. Patrick's Day gift ideas for the wardrobe
Part of the St. Patrick's Day lore is that wearing green on March 17 brings good luck. Others say it helps you avoid being pinched by a mischievous leprechaun!
St. Patrick's Day gift ideas to eat
Sweet treats — especially if they are green in color — are the perfect way to mark St. Patrick's Day. You can make a batch of delicious homemade cookies, of course, but you may not be able to resist these ideas.