24 Oct

Hot Chocolate Party Ideas to Make The Holidays Extra Cozy

Make the holidays magical with fun hot chocolate party ideas! Learn how to throw the ultimate cocoa-themed holiday party for your family and close friends.

The holiday season is the perfect time of year to cozy up to a piping hot mug of cocoa by a crackling fire. Even more perfect? Inviting your closest friends and family over to join you. This holiday season, put together the ultimate hot cocoa-themed party with our top hot chocolate party ideas, and get ready for a sweet time!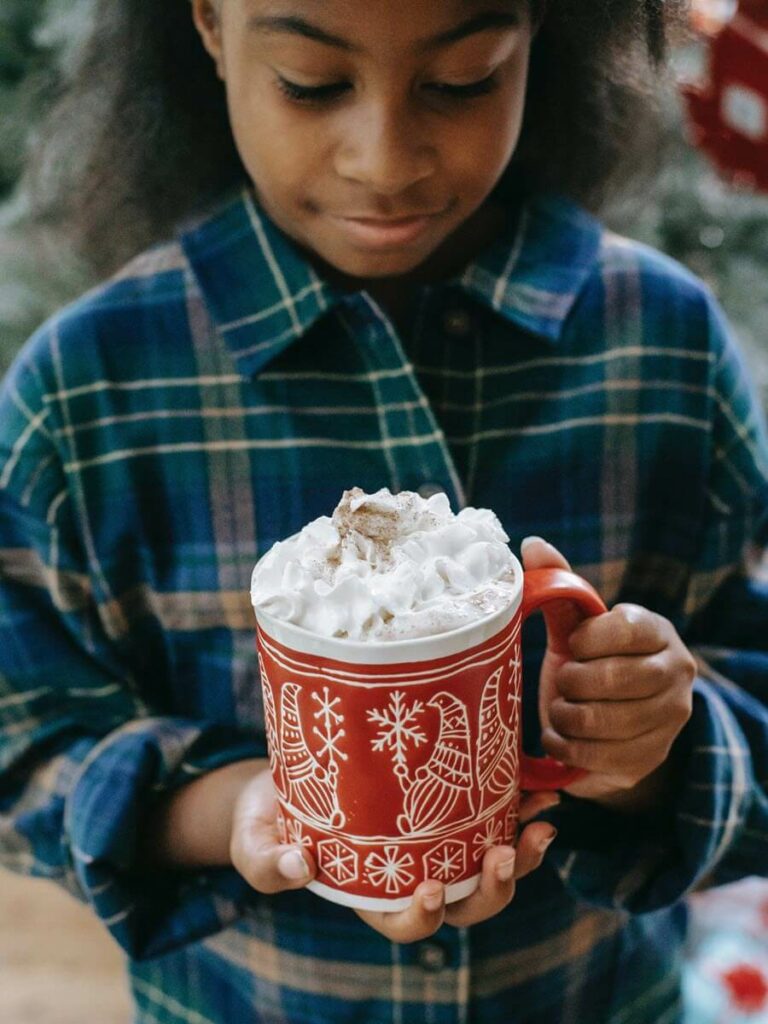 1. Create the perfect hot chocolate mugs
If you're going to have a hot chocolate party, you need plenty of mugs. Any coffee mug will do, but for a really standout party experience, have matching mugs for everyone who attends. Want to really amaze your family and friends? Create a display of custom hot chocolate mugs to greet guests as they arrive. There will be no more worrying about whose mug is whose, and your partygoers will be blown away by your thoughtful gesture.
Have fun making photo mugs from your favorite shots or simply add their names, initials, or monogram for a unique look. Go with a hot chocolate mug theme and match everyone's mugs, or choose a different mug for everyone depending on their style and personality.
2. Party must-have: Charcuterie board
Besides plenty of hot chocolate, your holiday party must include a charcuterie board. A nice display of food on a wood cutting board or tray is a must, whether you're just getting together with your family or inviting a few friends or relatives over for the festivities, Here are a couple of our favorite charcuterie ideas for the holidays: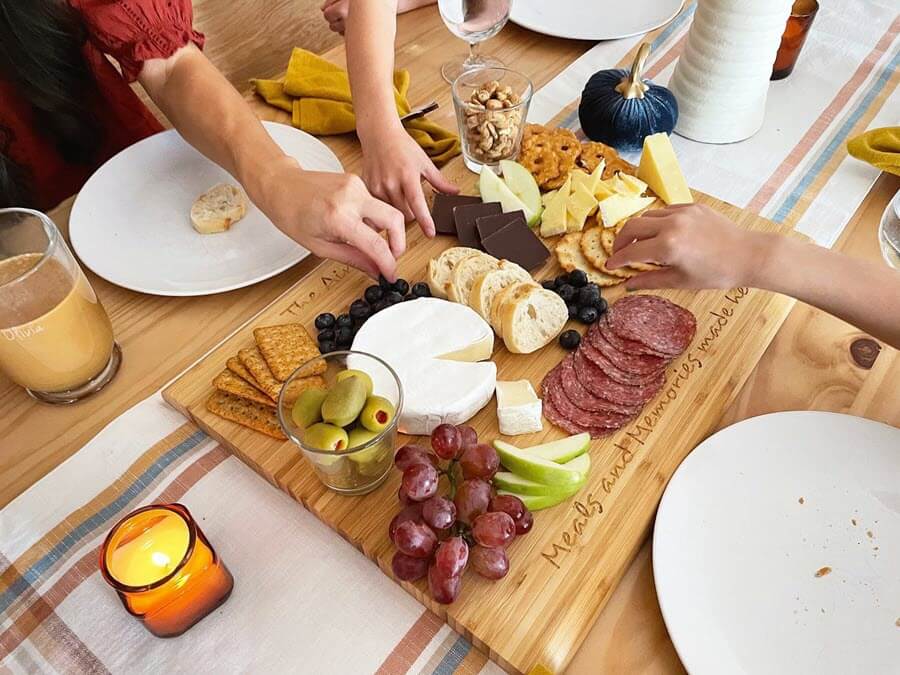 A typical charcuterie board will include a combination of cured meats, a variety of cheeses, fruits and veggies (fresh or pickled), crackers, nuts, and more. Creating a charcuterie board doesn't require following a specific recipe; you can mix and add any items you like.
Get creative with your charcuterie display and include all your favorites. Feel free to break the rules and add unexpected items or simply things your family enjoys the most. Get everyone involved in choosing items to include, or create a themed charcuterie board with treats and eats that go together.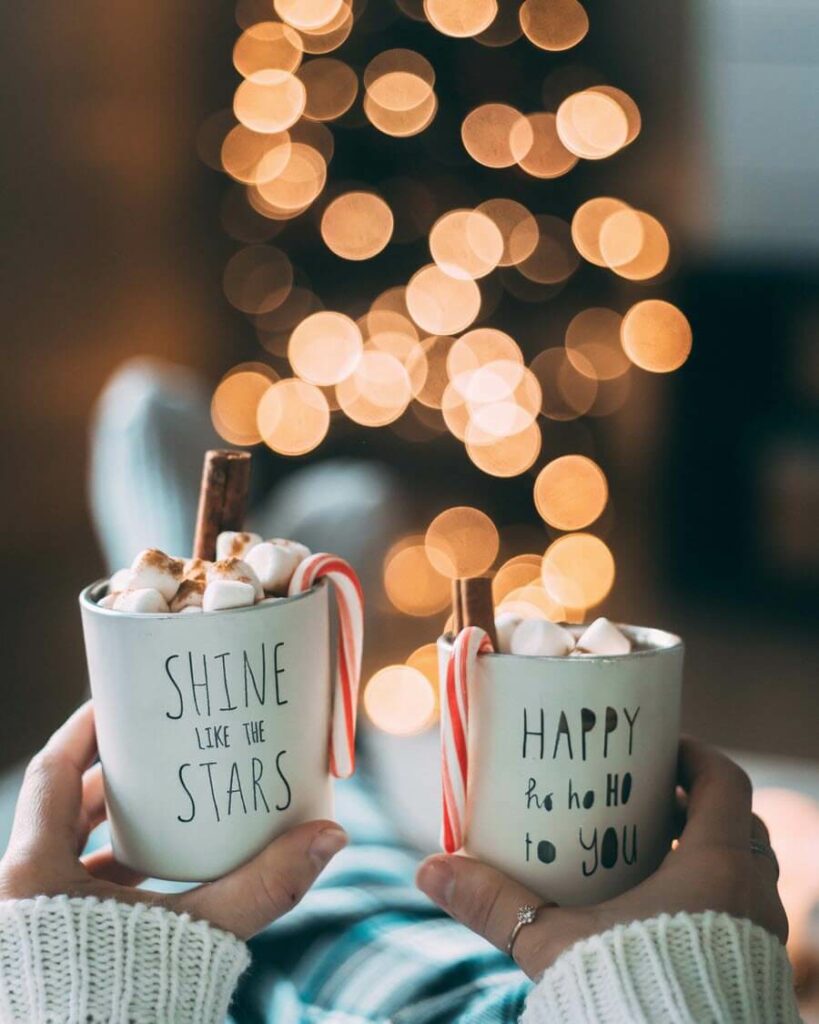 3. Mix up your hot chocolate recipes
Once everyone has their mugs in hand, it's time to serve up the good stuff. Try out different hot chocolate mixes or homemade recipes, and let your guests pick their favorites. You can look up creative recipes online or — if you're feeling bold — invent your own! Jot down the best recipes on personalized recipe cards and give them out so guests can recreate your hot cocoa creations and enjoy their custom mugs at home all winter long.
Make plenty of hot chocolate to go around and keep it warm in an insulated carafe. Prepare a table or turn your kitchen counter into a bar with all the hot chocolate add-ins in mason jars or bowls so guests can try out different flavors and customize their hot cocoa however they want.
Lots of whipped cream and marshmallows are a must, but you can also include other fun hot cocoa add-ins. Here are a few of our favorites:
Caramel sauce or honey
White or dark chocolate mini chips
Cinnamon powder or cinnamon sticks
Peppermint sticks or crushed peppermint
Other spices, such as nutmeg, pumpkin spice, and vanilla extract
Flavored syrups or coffee creamers
Coffee or espresso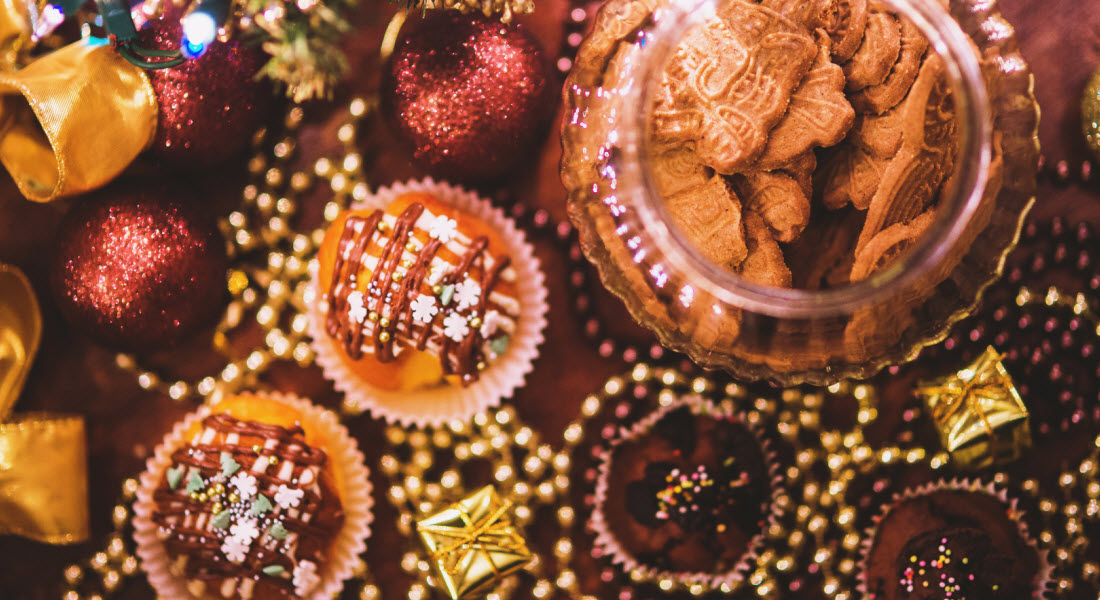 4. Don't Forget Tasty Treats!
Of course, a hot chocolate-themed party shouldn't focus on beverages alone. If you're feeding your guests, you can serve chocolate for dinner, too! There are more savory dishes that successfully incorporate chocolate or cocoa than you might think, including pasta with chocolate marinara sauce, black bean and cocoa chili, chocolatey barbecue, Mexican mole sauce, and even spicy tomato and chocolate soup. Look up a few recipes, and try something new!
For dessert, it's even easier. Let your guests indulge their sweet tooth with chocolate candy, brownies, double fudge cake, or the chocolatey staple of your choice. Just make sure to have more hot cocoa on hand to help wash it all down!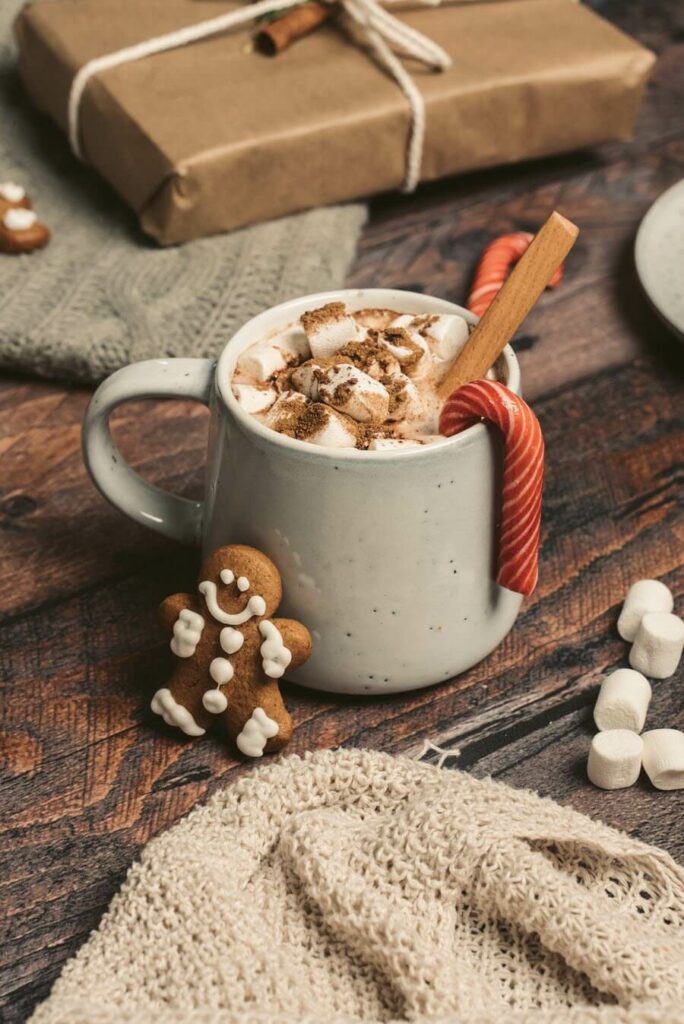 5. Hand Out Hot Chocolate Party Souvenirs
For a truly memorable hot chocolate party, send your guests home with a special keepsake to commemorate the event. If you planned ahead and got each guest their own personalized mug, they'll have a new favorite cup for hot drinks on cold days that they can use for years to come.
Double down on the holiday spirit with a personalized hot chocolate-themed ornament for each couple or family to take home to hang on their Christmas trees. Or make a take-home hot chocolate mason jar for each guest, complete with hot cocoa mix, marshmallows, and all the fixings. Other great hot chocolate party favor ideas include custom gift stickers guests can use for their holiday gift wrapping and take-home recipe cards loaded with both classic and cutting-edge cocoa concoctions.
With a little planning and a big appetite for fun, the perfect hot cocoa party is within reach this season. Keep the theme going all night long with personalized hot chocolate décor, fun games, and a lively discussion, and you'll treat guests to an event that's fit for a chocoholic's wildest dreams.
Related