Last updated: February 27, 2023

Are you looking for a shamrock coloring page to celebrate St Patrick's Day? You've come to the right place! We have shamrock coloring pictures & templates suitable for all ages. You'll find simple shamrock coloring in sheets for young children, as well as more detailed printables for older children and adults. So, get out all your green pencils, markers, and crayons and get coloring!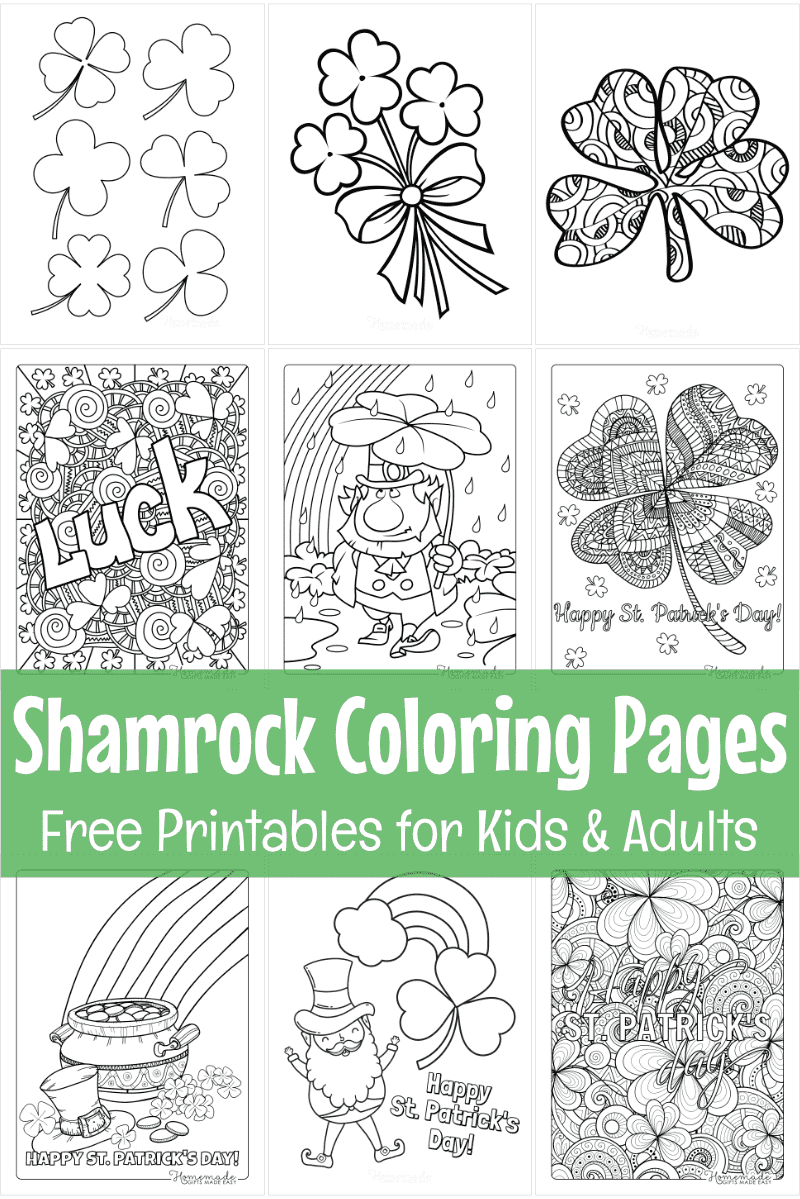 Three-leaf clovers (shamrocks) have been a symbol of Ireland for as long as anyone can remember. According to Irish legend, St Patrick used a shamrock as a symbol to explain the Holy Trinity to non-believers. This idea became popular, and in the 17th century, the shamrock started to be used when celebrating St Patrick's feast day. Even those who were poor and could not afford nice clothes for church could still adorn themselves with shamrocks in recognition of St Patrick.
St Patrick used the shamrock to symbolize the Holy Trinity (The Father, The Son, and the Holy Spirit). We usually think of a shamrock as having 3 leaves. However, everyone knows how lucky it is to find a four-leaf clover! To help bring you some luck on St Patrick's Day, we've made sure to include some four leaf-clovers in our selection of shamrock coloring pages.
Free Printable Shamrock Coloring Pages
To download one of our shamrock coloring pages, just click on the image or on the text link beneath the image. These printables are for personal, non-commercial use only.
Shamrock Templates

Planning on some St Patrick's Day craft projects to go along with the Shamrock Coloring pages?? These Shamrock Templates could come in handy!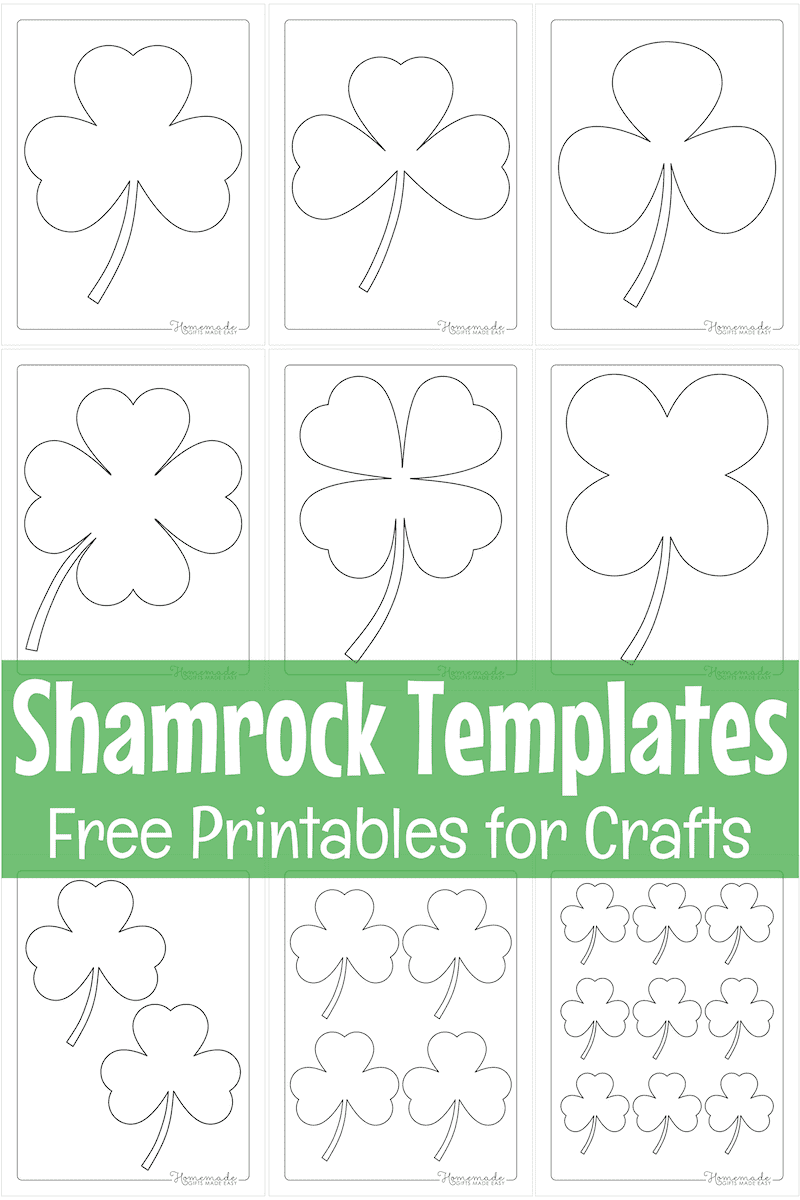 St Patrick's Day Word Searches

Looking for more St Patrick's Day printable activities? Check out our St Patrick's Day Word Searches. With words like "Ireland," "Rainbow," "Leprechaun", "Shamrock" and more, your kids will have fun at the same time as learning about this special day in Irish culture.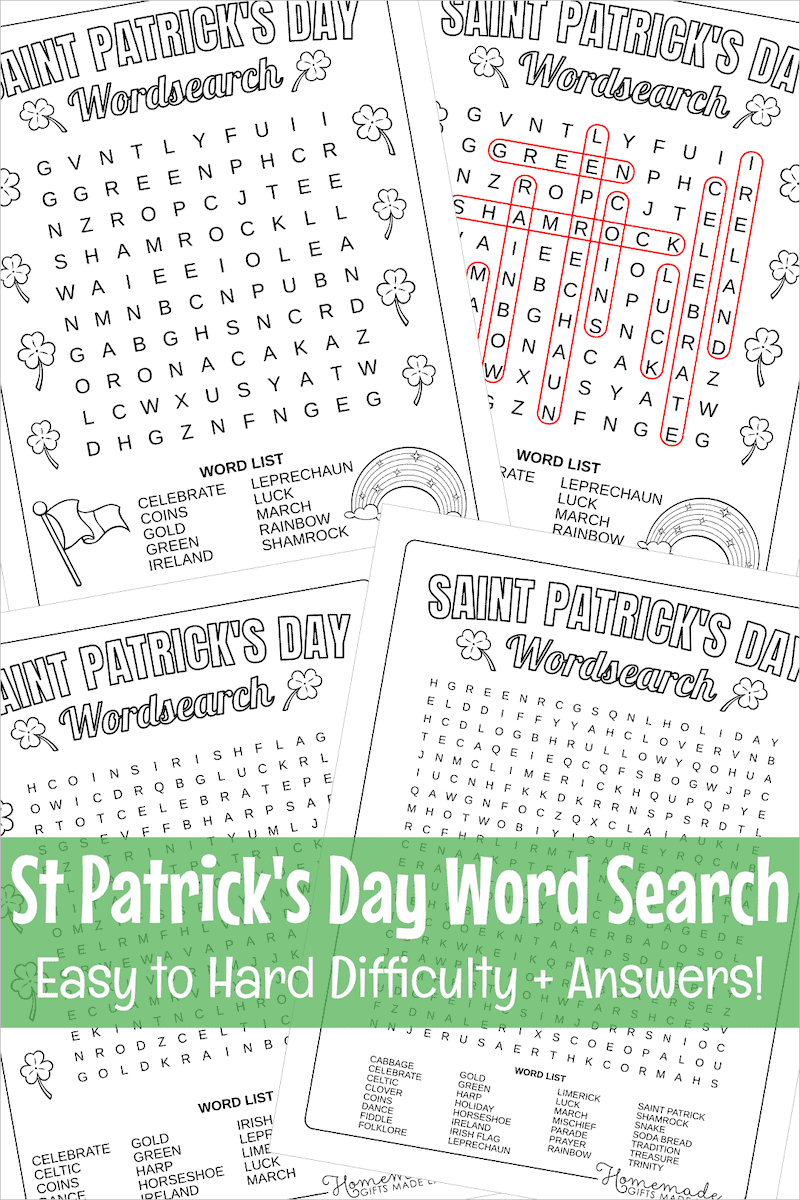 St Patrick's Day Coloring Pages

If your kids loved crafting with our shamrock templates, maybe they'll also love our free printable St Patrick's Day Coloring Pages.